Things to do in Dallas when you're awesome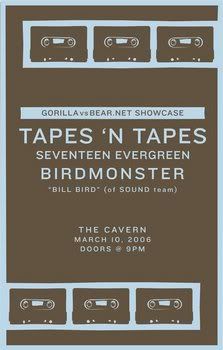 If you are anywhere in the state of Texas [which it is fairly big, from what I hear], than check out the pre-SXSW party that my boy Chris is throwing tonight! Here are the details:



Official Gorilla vs. Bear Showcase!


The Cavern Dallas, TX
Doors @ 9
*Bill Bird from Sound Team
*Seventeen Evergreen
*Birdmonster
*Tapes N' Tapes

If I were in town early, I'd be all over this, but alas, I won't be in the state until Tuesday night.